Hand-Lettering Workshop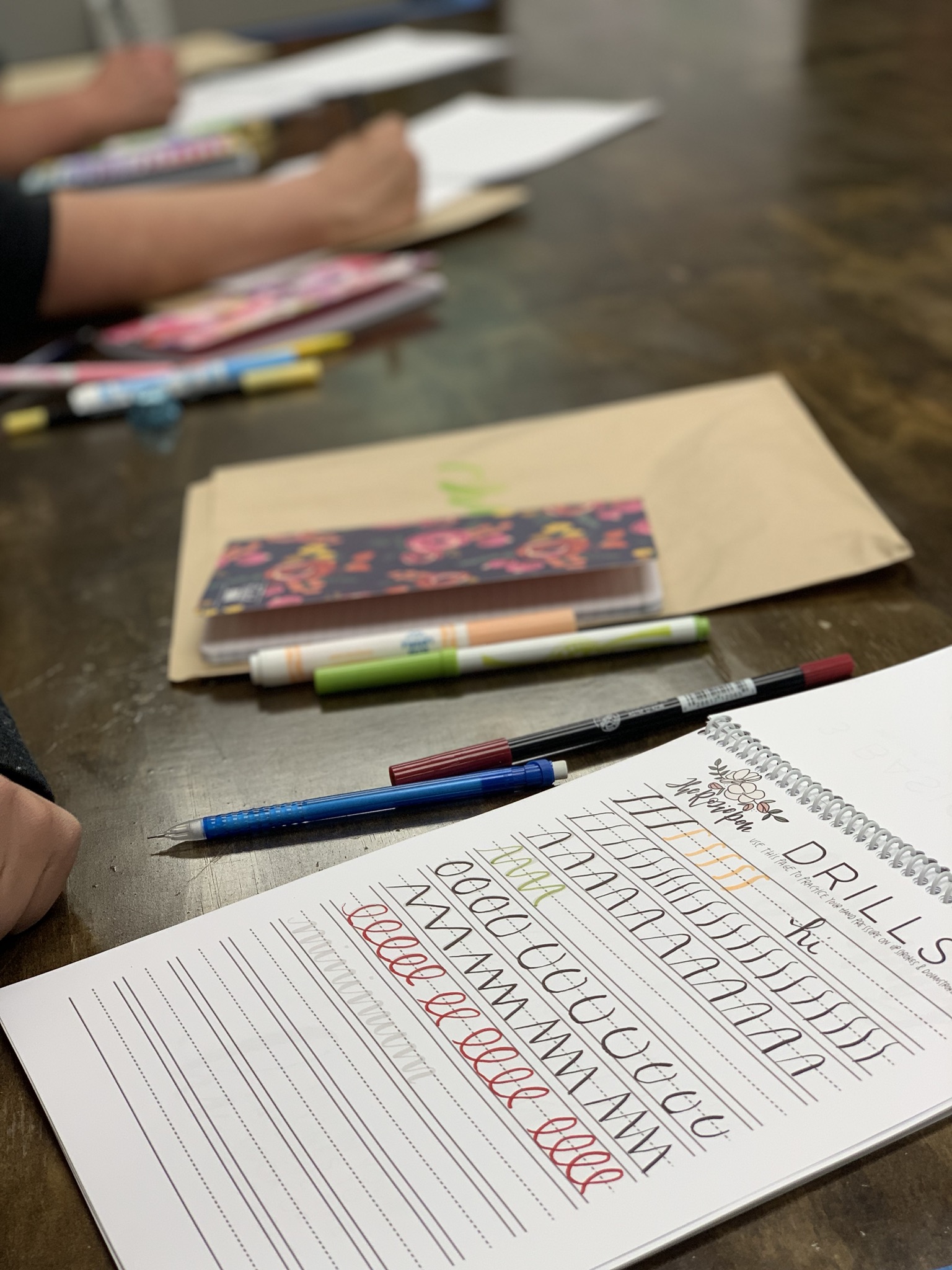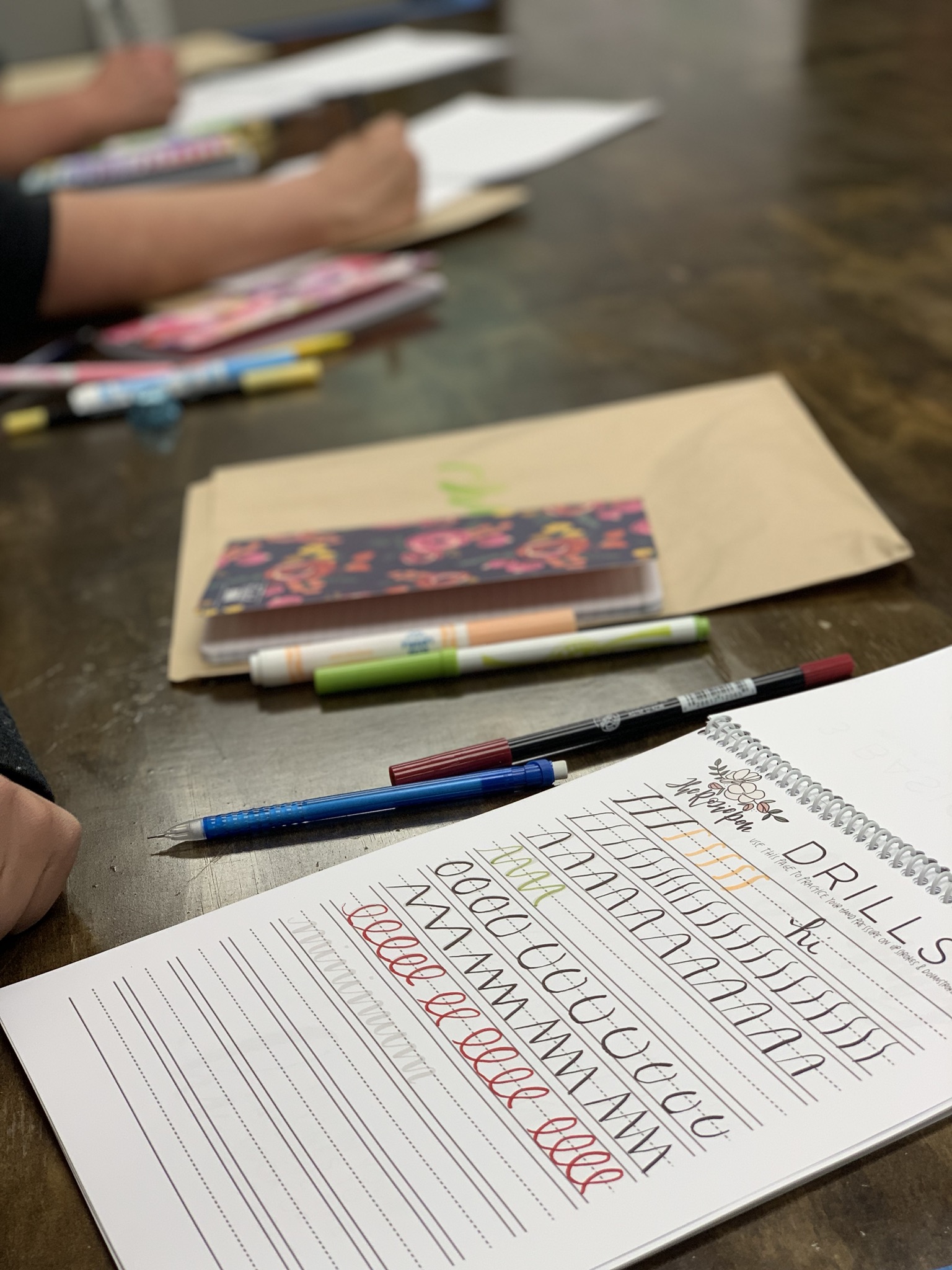 Hand-Lettering Workshop
Learn the basics of modern hand lettering during this fun workshop!
With your registration, you'll receive everything needed to learn basic hand-lettering.
Ashley, The instructor, will walk you through her workbook and teach you a few different hand-lettering techniques and styles. Students will practice their drills and letters. The goal of this class is to learn hand-lettering in an easy-to-understand and fun way!